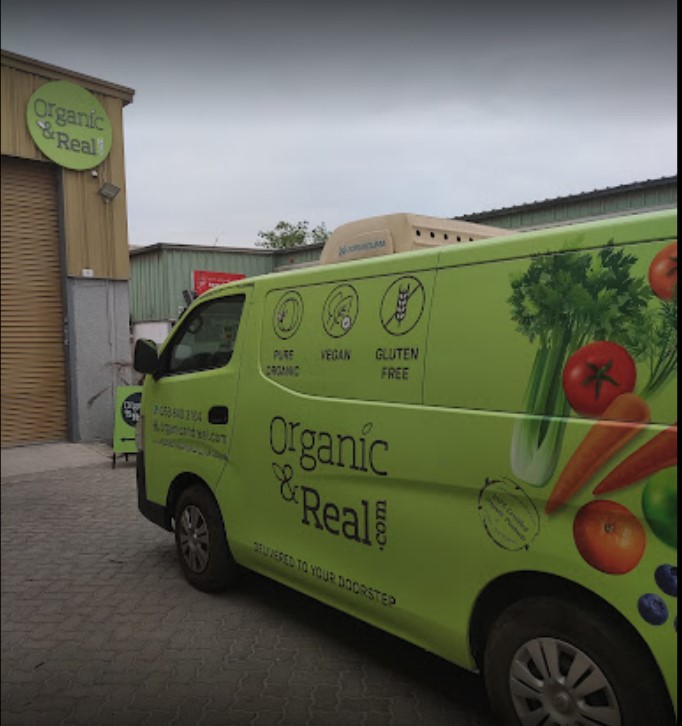 Become a Market Leader with us just like Organic And Real Foods
WayZ ERP has been working for years to benefit small and medium businesses. They, through their ERP solutions, help other small businesses to grow. Their recent success is automating the accounting cycle of our company that imports food. We are a UAE-based Organic & Real Foods company that receives orders from amazon, e-commerce, and other clients.
We were facing difficulty in gathering all data. Our sales were low, and we were unable to accomplish our targets. We encountered challenging operational demands in today's world. Our business was going through continuous ups and downs. We utilized a generic ERP solution that didn't adequately handle our particular needs, resulting in segregated processes.
Then, to reduce costs and waste, we sought to increase visibility and update our system. And then we came across WayZ ERP. Thanks to WayZ ERP Team for making things easier for us and updating our system with the aid of an ERP platform. Their team of experts, through their HR Logs software, has automated our accounting cycle. They deployed an advanced management solution that includes HR Logs software, invoicing, and business regulations to increase our sales
They enhanced retailers' order fulfillment skills by keeping a comprehensive inventory of raw materials, packaging, and completed goods. Then their ERP solution, created with a thorough awareness of the industry's changing issues, aids us in delivering consistent, high-quality items at reasonable prices. Their ERP has shown us a winning formula for achieving the ideal combination of consistency in quality goods and profitable operations. They automate end-to-end supply chain activities, giving us more control over our operations and earning rapid profits.
Now our company is able to achieve consistency in supply scheduling and sales promotions by centrally controlling retail shop operations, which saves time and money in coordination and replication. We are able to transfer our attention from managing day-to-day operations to growth and expansion by upgrading to a system that included retail-specific capabilities. The ERP solution now manages processes that formerly needed manual involvement, freeing up essential resources.
Improved methods of invoicing and purchase orders resulted in a considerable increase in analysis and financial planning. Setting up standard sales procedures and business regulations across all channels enhanced sales and marketing efforts while allowing for more proactive marketing campaigns and planning.
To gain consumers' trust and avoid liability claims, we now place a high priority on cutting costs and avoiding waste. It's all feasible with bakery ERP software updated by WayZ ERP. It allows us to track and evaluate actual costs securely. It keeps track of past-due payments (if any) and a customer's whole history, which aids us in identifying cross-sell and up-sell prospects.
In this way, the whole system is now automated and updated, and the company BAKERY is now on another go. It is not like ever before, and everything is currently going on the right track. Each procedure in the manufacture of bakery goods for wholesale, bulk, or direct retail has its own set of variables. For facilities that manufacture various items, such as frozen dough and baked pastries, controlling them is particularly tough. BAKERY is the go-to source for automation and process control in the baking and snack foods sector because of this. As part of our food and beverage offerings, BAKERY delivers bakery and snack food automation engineering services and bakery recipe management systems.